---

New York – January 10, 2017
Houston – January 12, 2017
Sao Paulo – February 10, 2017
Antwerp – February 26. 2017
Mexico City – February 28, 2017
A series of conferences updating on global risks and opportunities for businesses.
Visit the website of Control Risks for more information on the events: https://www.controlrisks.com/en/events
---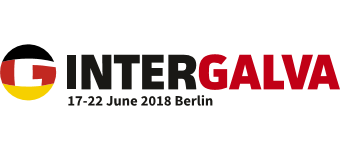 Intergalva 2018
Berlin, Germany
June 17-22, 2018
The International Galvanizing Conference will be held at the Estrel Hotel, Berlin, Germany, 17 – 22 June 2018. The conference will cover technical, commercial and environmental topics relevant to the general (batch) hot dip galvanizing industry. The event is organized by the European General Galvanizers Association (EGGA) and hosted by Industrieverband Feuerverzinken.
Visit the conference website: http://www.intergalva.com/2018