2017 China Lead and Zinc Week & 20th China International Lead and Zinc Conference
Shenzhen, China
November 21-24, 2017
The first galvanizing Industry Open Day will take place on Tuesday 12th September 2017 with 34 sites across the UK and Ireland taking part. This is a valuable opportunity for specifiers and fabricators to learn how to extend and improve their use of galvanizing. The event is organized by the Galvanizers Association.
Details and Agenda HERE.
DOWNLOAD REGISTRATION FORM HERE.

---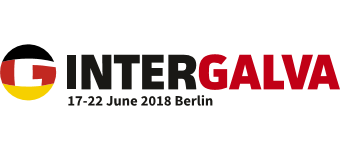 Intergalva 2018
Berlin, Germany
June 17-22, 2018
The International Galvanizing Conference will be held at the Estrel Hotel, Berlin, Germany, 17 – 22 June 2018. The conference will cover technical, commercial and environmental topics relevant to the general (batch) hot dip galvanizing industry. The event is organized by the European General Galvanizers Association (EGGA) and hosted by Industrieverband Feuerverzinken.
Visit the conference website: http://www.intergalva.com/2018