Inaugural 2017 Zinc Metal Roundtable

Join us for the Inaugural Zinc Metal Roundtable to explore zinc metal supply dynamics for 2018, as well as new market trends. As the global voice of the zinc industry, and with 25 years of experience hosting successful conferences, this new event from IZA will focus on metal markets & downstream users. Guest speakers will include representatives from major zinc companies, along with industry management, analysts, and other zinc consumers. Don't miss the first Zinc Metal Roundtable for informative talks and networking opportunities!
Program Overview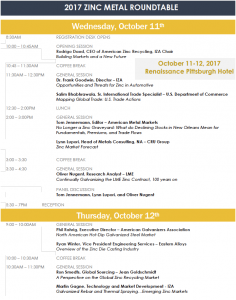 View the full program here.
Registration
Click the link above (or here) to be taken to the registration portal.
---
Conference Fees
Delegate fee:
Early registration by August 31st: US $650
Registration from September 1st – October 10th: US $750
On-site registration: US $800
Discount for IZA Member: US $50.
*Note: The discount code appears when you select delegate registration.
Group Discount (IZA MEMBERS) – 3 or more delegates from the same company: US $100 per person.
*Note: Please contact ssimmons@zinc.org to obtain the relevant discount code.
Group Discount (NON-IZA MEMBERS) – 3 or more delegates from the same company: US $50 per person.
*Note: Please contact ssimmons@zinc.org to obtain the relevant discount code.
Join these and other companies that have already registered!
American Galvanizers Association
American Metal Market
Callinex Mines Inc.
DEACERO
EA Raw Materials Corp.
Eastern Alloys
EverZinc
Fort Recovery Industries
G.H. Chemicals Limited
Glencore
Hecla Mining Company
Hudbay
Hunter Douglas Metals
Jean Goldschmidt Intl.
Metal Trading SAS
NFM Alloyz S.A.
Nucor Steel
Peñoles Metals & Chemicals, Inc.
PHB, Inc.
Ritchey Metals Company
Purity Zinc Metals
S&P Global
Teck Metals
Traxys
Trinity Industries
United States Steel Corp
US Zinc
Voigt & Schweitzer LLS
Votorantim Metais
Wheeling-Nisshin
Worthington Industries
---
Conference Venue & Accommodation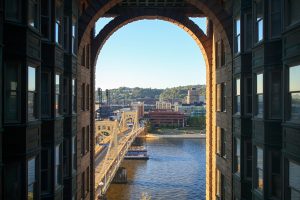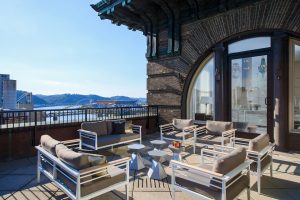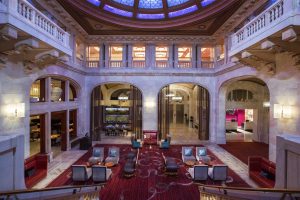 Renaissance Pittsburgh Hotel
107 6th Street
Pittsburgh, PA 15222

Tel: +1 (412) 562-1200
Web: www.renaissancepittsburghpa.com

IZA has reserved a fixed number of rooms for Zinc Metal Roundtable participants at a special rate of US $219 per night/per room, including free Wi-Fi.
The cut-off date for room reservations is September 22nd. Room bookings made after this date will be subject to normal availability and rate. In addition, if we fill our room block before the cut-off date, reservations will be subject to availability.
Information on how to reserve your room will be provided at the end of the registration process.
---
How to get there?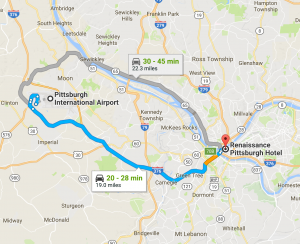 The hotel is about 18 miles from the Pittsburgh International Airport.
Taxi:
Estimated taxi fare: US $45 (one way).

Super Shuttle:
Fee is US $26 (one way) – reservation is required.

Train:
The Amtrak train station is about 1 mile. The nearest subway station, 'Wood St. & Liberty Avenue Station' is 0.1 mile.

Driving Directions:
From the airport, take PA-60 South which becomes US-22/30 East, which turns into Interstate 279 North to downtown Pittsburgh. Continue through the Fort Pitt Tunnel and to the Liberty Avenue exit. Proceed down the exit ramp and straight onto Liberty Avenue to 6th Street and turn left. The hotel is located two blocks down on the left.

Parking:
Valet parking: US $36 daily
Off-site parking: US $9 hourly, US $13 daily
Self-parking: US $13 for 24 hours at city garage across from hotel entrance, no in/our privileges.
---
Cancellation Policy
Cancellations must be made in writing (email, fax, or mail) to:
International Zinc Association
2530 Meridian Parkway, Suite 115
Durham NC 27713 USA
Email: contact@zinc.org
Cancellations must be submitted no later than September 1, 2017. All refunds are subject to a US $80 processing fee and will not be processed until after the conference. Cancellations made after September 1, 2017 are non-refundable. Substitutions are permitted.
Hotel cancellations must be made directly with the hotel.
---
Sponsors