The 5th International Zinc Symposium is a scientific conference to review the latest knowledge and best agricultural practices in addressing zinc deficiency and its impact on global crop production and human health.
---

Seminar: Zinc Protect Steel From Corrosion (Galvanizing) 
September 20th, 2018
Jen Hotel Puteri Harbour, Jahor Bahru, Malaysia
Come discuss and learn the importance of galvanizing steel with galvanizers, government officials, specifiers, and other experts at this free one day seminar, hosted by the Galvanizers Association of Malaysia and the International Zinc Association.
Click here for registration details and to learn more.
---
Join this international conference on zinc smelting & refining, recycling and environment in China which will be jointly organized by the International Zinc Association and Yunnan Chihong Zn & Ge Co., Ltd., and co-organized by Yunnan Xiangyun Feilong Recycling Technology Co., Ltd. and Outotec Oyj of Finland. In addition to sharing the latest knowledge on process technologies and environmental protection strategies this conference will provide a platform for networking. Simultaneous interpretation will be available in English and Chinese throughout the entire conference.
---

Zinc Metal Round Table
November 8-9, 2018
Chicago Marriott Downtown Magnificent Mile
Chicago, Illinois, USA

Join IZA's 2nd Zinc Metal Roundtable to explore zinc metal supply dynamics for 2019 as well as new market trends. The event will focus on the metal markets & downstream users. Guest speakers will include representatives from major zinc companies and other industry management, analysts, and zinc consumers. The event will provide an excellent platform for informative talks and networking.
---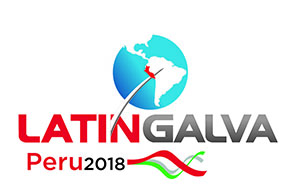 LATINGALVA 2018
November 26.29, 2018
Lima, Peru
LATINGALVA is the leading international conference and exhibition on hot dip galvanizing in Latin America. LATINGALVA es la conferencia y exposición internacional más importante sobre el tema del Galvanizado por Inmersión en Caliente en Latinoamérica.
Monday 26 November : Registration followed by the Welcome Reception // Acreditación seguida por el Cocktail de Bienvenida
Tuesday, 27 November : Conference & Exhibition // Conferencias y Exposición
Wednesday, 28 November : Conference, Exhibition and Closing Dinner // Conferencias, Exposición y Cena de Clausura
Thursday, 29 November : Galvanizing plant tour // Visitas a plantas de galvanizado
Registration Opening: 2nd half of August // Apertura de Inscripciónes: 2a mitad de Agosto
Haga clic aquí para obtener más información
---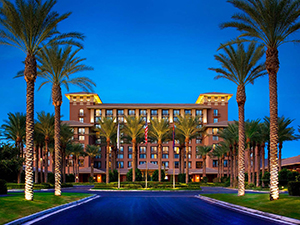 2019 International Zinc Conference &
International Zinc Oxide Industry  Conference
February 24-27, 2019
Westin Kierland Resort
Scottsdale, Arizona, USA
Mark your calendar
More information and registration will be available in fall.