---
GfKORR Corrosion Protection Association's
Annual Conference 2018
Bremerhaven, Germany
November 6 – 7, 2018
Globally, wind energy plays a key role in ensuring the power supply of the future and for modern day sustainable energy supply.  Offshore wind energy has a high potential due to continuous wind speeds and hence resulting reliable availability. However, the maritime environment and the operating times of more than 20 years required for economic operation also pose a particular technical challenge for the corrosion protection of the plants. These concerns and more will be addressed at GfKorr's Annual Conference, this year held in Bremerhaven, Germany.
For the first time, the conference will be held in English to welcome many international participants. The conference is intended to equally address corrosion experts and professionals from the wind energy industry to enable the dialogue and to learn from each other's experiences.
View the conference information page and sign up sheet:
http://gfkorr.de/gfkorr_media/JT2018_web.pdf
---

Asia Pacific General Galvanizing Conference
Bangkok, Thailand
July 23-26, 2019
The 11th Asian Pacific General Galvanizing Conference (APGGC) will be held in Bangkok, Thailand, during 23rd– 26th July 2019. Under the title of "Znchronize Asia for the future", the event is going to present world class technology along with all other aspects regarding general (batch) hot-dip galvanizing. The scope of the conference will incorporate corrosion specialists, steel producers and fabricators to include the industry as a whole. The event is organized by the Asia Pacific General Galvanizing Association (APGGA) and hosted by the Thai Galvanizing Association (TGA).
Visit the conference website: http://www.11apggc19.com/
---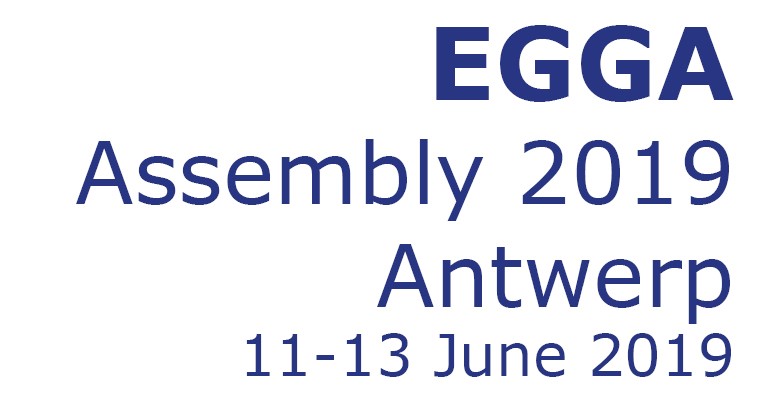 EGGA Assembly 2019
Antwerp, Belgium
June 11-13, 2019
Assembly 2019 will be held at the Hilton Old Town Antwerp, 11-13 June 2019. Organised by EGGA together with Zinkinfo Benelux, Assembly 2019 is your opportunity to discuss the latest developments in the galvanizing industry and its customers, including reports on EGGA activities.
Visit the conference website: https://www.egga.com/assembly-2019/