+++ List of rescheduled events +++
In light of the ongoing health concerns as well as meeting and travel restrictions in relation to Covid-19 the International Zinc Association has rescheduled a number of conferences planned in 2021 and 2022. See list of affected conferences below.
We deeply regret this situation and the inconvenience this may pose but health and safety of delegates, speakers and staff are our top concern.
Please take note of the following new dates:
Zinc College, Oviedo, Spain, May 30-June 3, 2021 - The 5-day in-person course has been rescheduled to 12-16 June 2022. 
2021 International Zinc Conference (Europe), Istanbul, Turkey, March 30- April 1 - This major networking event for the zinc and zinc-using industries across EMEA countries has been postponed until May 9-11, 2022. 

Asia-Pacific Roundtable Zinc, Johor Bahru, Malaysia, July 6-8, 2021 - postponed until September 2022. Date to be confirmed.
Zinc Die Casting Conference, Koblenz, Germany, September 8-10, 2021 -  The in-person event has been rescheduled to take place in Koblenz 5-7 October 2022. A 2-hour webinar will be organized on October 20, 2021 starting at 15:00 CET.
1st International Zinc Recycling Conference, November 2, 2021 - postponed until 2022. Date to be confirmed.
For further information please contact:
Berit Wirths
Communications Manager
International Zinc Association
bwirths@zinc.org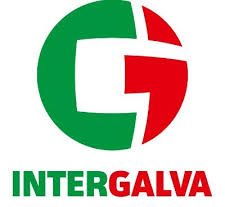 INTERGALVA is organized by the European General Galvanizers Association (EGGA). It covers technical, commercial and environmental topics for the general (batch) hot dip galvanizing industry and is combined with an exhibition of plant, equipment, materials and services for the industry.
In response to Covid-19 this conference has been postponed from 2021 to June 20-24, 2022.
For more information, please go to https://www.intergalva.com/