Forecast Annual Zn Consumption in Wind Energy by 2030 (tonnes)
Forecast Annual Zn Consumption in Solar PV by 2030 (tonnes)
A transition to clean electricity is already underway, with 20% of the world's energy supply now coming from renewable sources. But achieving our 'net zero' carbon reduction goals requires a transformative change in how we generate, distribute, store, and use energy.
Zinc plays a critical role in enabling other green technologies like solar and wind.
Zinc coatings protect solar panels and wind turbines and prevent rust.
A 10MW offshore wind turbine requires 4 tonnes of zinc.
A 100MW solar panel park - enough to supply 110,000 homes - requires 240 tonnes of zinc.
As the world transitions to a low-carbon economy, zinc will continue to play a key role in supporting clean energy technologies.
Zinc plays an indispensable role in the renewable energy sector.  Zinc thermal spray protects offshore wind energy towers in the toughest of marine environments ensuring they meet their design lifetimes and ground based solar installations rely on galvanized steel support structures for the same reasons. Zinc is also a key ingredient in a new design of high-energy rechargeble batteries capable of powering cell phone towers and even entire villages many hours longer than previously possible with other battery chemistries. Some key facts about these systems: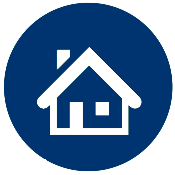 Deployed in Over 110 Villages in Africa and Asia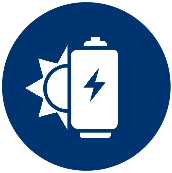 Provide Sole Source Power to 200,000 People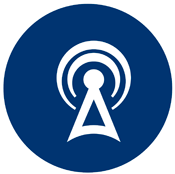 Power Over 1,000 Telecom Towers Providing Service to 4 Million People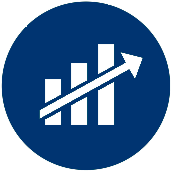 Prevented Discharge of Over 50,000 Metric Tonnes of CO2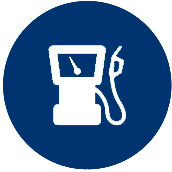 Eliminated 4 Million Liters of Diesel Fuel
IZA launched the Zinc Battery Initiative in 2020 to promote rechargeable zinc batteries' remarkable story and encourage further adoption of these products. ZBI members are the leading companies in the industry – each with proprietary technologies. Yet, all share zinc as a common base, producing high-performance, safe, and environmentally sustainable batteries.  We've created a dedicated micro-site for those interested in learning more about zinc batteries.