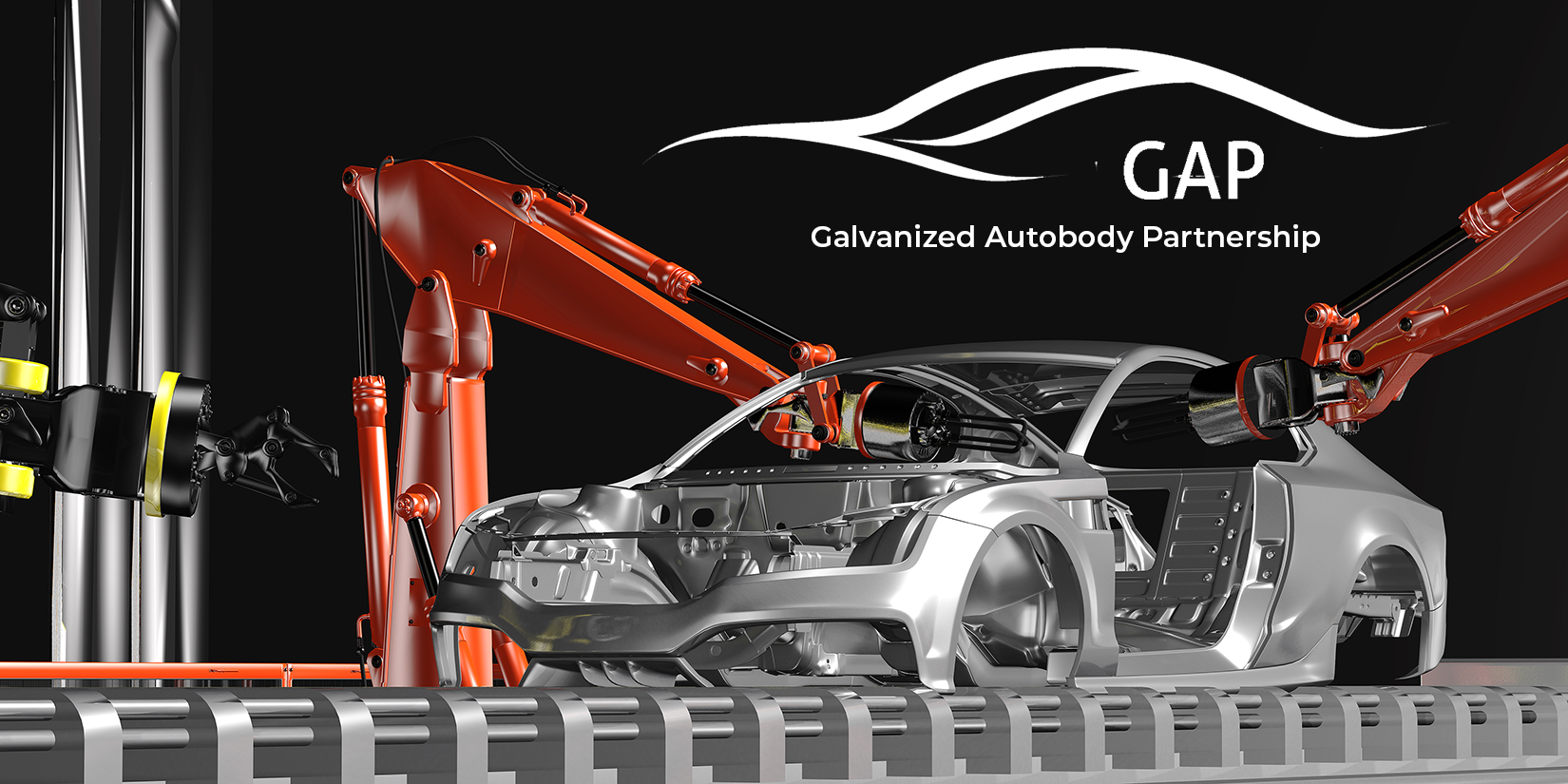 A total of 77 research projects have been conducted within the Galvanized Autobody Partnership (GAP) program. These projects have significantly added to our basic technical knowledge on the processing of advanced high strength steels for lightweight automobile manufacture, the forming, welding and painting of these steels relevant to automotive fabrication and assembly operations, and opened new knowledge related to improving productivity and quality of sheet products made on continuous hot dip galvanizing lines.
As the 2020-2022 GAP Program concludes, you are invited to join the 2023-2025 GAP Program. The new program builds on our past work on galvanizing of advanced high strength steels, is expected to extend our knowledge of galvanizing line operations and includes continuing efforts on forming and welding issues encountered by automakers.  Priorities include galvanizability and performance issues relating to the 3G and hot press forming grades required to meet future fuel economy, emissions and safety standards, reducing variability in user properties of galvanized advanced high strength steels, improving efficiency of coating line operations and understanding liquid metal embrittlement phenomena in welds.
60 steel companies, their suppliers and automotive manufacturers have shared in directing this program and profited from its results. We expect to continue holding program review meetings on a worldwide basis to share the most recent results from this program with sponsors and allow them to share in the directing of the program. These forums have also proven to be useful for discussion of current technical issues facing producers and users of zinc coated steels.
If your company has sponsored the GAP program before, we look forward to welcoming you as a sponsor of the 2023-2025 Program. If your company is considering new sponsorship, we look forward to discussing the benefits of the GAP program with you and welcoming you to membership in this program for 2023-2025.
GAP 2023-2025 Catalog
This catalog document lays out the technical targets and research goals of the 2023-2025 GAP Program.
GALVANIZED AUTOBODY PARTNERSHIP MEMBERS
The leading technology companies in the automotive steel sector