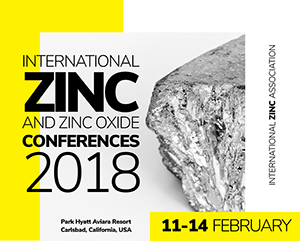 2018 International Zinc Conference and Zinc Oxide Industry Conference
February 11 – 14, 2018
Park Hyatt Aviara Resort
Carlsbad, California
USA
The International Zinc Conference is the premier zinc event of the year, highlighting key industry trends and challenges.  The 2018 International Zinc Oxide Industry Conference is being held in conjunction with the 2018 International Zinc Conference.  The venue is the Park Hyatt Aviara Resort in Carlsbad, California. The joint conferences provide a unique opportunity to learn about new research and market trends.  Both conferences offer excellent opportunities for building business relationships and networking with colleagues.
---
Future scheduling of International Zn and ZnO Conferences:
2019 International Zinc Conference and Zinc Oxide Industry Conference

February 24- 27, 2019

Westin Kierland Resort
6902 E Greenway Parkway
Scottsdale, Arizona 85254 USA
---
Join the 2nd International Zinc Conference – Europe to keep updated on key market trends, including supply and demand for concentrates and metal, potential issues, and new market opportunities. Speakers will include zinc industry leaders, first-use experts and senior market analysts. Attendees will have the opportunity of participating in an optional mine tour to Boliden Garpenberg.
---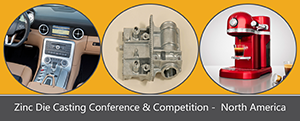 International Zinc Die Casting Conference – North America
June 4 – 6, 2018
Chicago, Illinois, U.S.A.
IZA launches a biennial International Zinc Die Casting Conference in North America. The event aims to become the largest gathering of zinc die casters, suppliers and end use customer in North America. In addition to being a major networking opportunity, the agenda will highlight the latest technical developments and market updates as well as the winners of the 2018 Zinc Die Casting Competition – North America. The conference will be complemented by an exhibition and a workshop on zinc pricing strategies.
---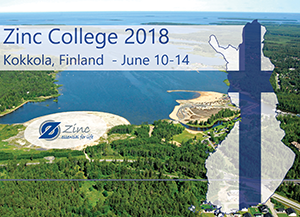 Zinc College 2018
June 10 – 14, 2018
Kokkola, Finland

Zinc College is a five-day international training program for the zinc industry covering the key areas of the zinc business: exploration, mining and metal production, recycling, marketing and sales, LME, trading, environment, sustainable development and health. The 2018 program includes lectures, case studies, working group sessions, a tour of Boliden Kokkola's zinc smelter and social activities in the evenings. After Zinc College participants will have the possibility of joining an optional mine tour to Terrafame in Sotkamo.
Zinc College is targeted at managers from all areas of zinc and zinc-using companies; traders and others with an interest in zinc.