European Zinc Die Casting Competition: Demonstrate your abilities
Submission deadline: July 31, 2016
Award presentation: September 21-23, 2016
In today's competitive global market, customers look for the best performing die castings which meet or even exceed their expectations. The European Zinc Die Casting Competition 2016 provides a unique platform to demonstrate your expertise and skills to a broad international audience.
To participate in the competition die casters are requested to submit a zinc die cast part. Each entry will be judged for its design, quality, cost savings, ingenuity and innovation. Deadline for submission is 31 July 2016. Winners will be awarded at the International Zinc Die Casting Conference in Brescia, Italy on September 21-23, 2016.
For further information and participation in the European Zinc Die Casting Competition, click here.
---
This two-day conference will highlight the latest research and development in zinc alloys and process technologies enhancing the functionality, design and performance of zinc die castings and review surprising end-use applications and new innovative market opportunities. It will be of particular interest to diecasters, designers, specifiers, design engineers and representatives of end-use industries.
To visit the conference page, click here.
---
This galvanizing conference will present the latest international technology developments for general galvanizers that can improve quality and reduce cost. Also, new markets for general galvanizing that have been opened in other countries will be described. The exhibition will showcase the latest offerings from international suppliers.
The venue of this event will be set in Renaissance Shanghai Putuo Hotel, offering a spacious conference hall and convenient and comfortable gathering spaces for attendees.
Registration is now open. Click here for further information.
---
The International Zinc Association invites you to join us in New Delhi, India for the 2nd International Galvanising Conference. India is the the 3rd largest consumer of zinc in the world and the fastest growing economy. Top experts from Asia, Europe, and North America, as well as international suppliers, will discuss the direction of the industry and significant business opportunities for galvanising in India.
Registration is now open. Click here for further information.
---
The Latin American Galvanizers Conference (LATINGALVA) is an event that brings together galvanizing companies throughout Latin America, as well as European and American galvanizing companies. Its main purpose is to act as a forum for exchanging information on the latest advances in systems of continuous galvanizing and hot dip, new technologies, environmental regulations, and best practices for marketing in this industry. LATINGALVA provides two days of specialized conferences and technical visits to galvanizing plants. This year's conference will take place at the Hotel Alvear Palace in Buenos Aires, Argentina.
To visit the conference page in English, click here 
To visit the conference page in Spanish, click here
---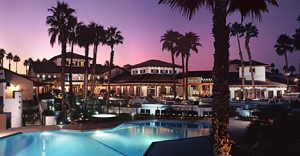 2017 International Zinc Conference and Zinc Oxide Industry Conference
February 26 – March 1, 2017
Omni Rancho Las Palmas Resort
41-000 Bob Hope Drive
Rancho Mirage, California 92270 USA
The International Zinc Conference is the premier zinc event of the year, highlighting key industry trends and challenges.  The 2017 International Zinc Oxide Industry Conference is being held in conjunction with the 2016 International Zinc Conference.  The venue is the Omni Rancho Las Palmas Resort, Rancho Mirage, California. The joint conferences provide a unique opportunity to learn about new research and market trends.  Both conferences offer excellent opportunities for building business relationships and networking with colleagues.
Registration to open October 2016.
---
Future scheduling of International Zn and ZnO Conferences:
2018 International Zinc Conference and Zinc Oxide Industry Conference

February 11-14, 2018

Park Hyatt Aviara Resort
7100 Aviara Resort Drive
Carlsbad, California 92011 USA
2019 International Zinc Conference and Zinc Oxide Industry Conference

February 24- 27, 2019

Westin Kierland Resort
6902 E Greenway Parkway
Scottsdale, Arizona 85254 USA